On November 4, 2022, The Chicago Tribune named ITG one of Chicago's Top Work Places of 2022. It's a huge honor for us, especially because the award is based entirely on anonymous employee feedback. A 3rd party administered a survey that measured alignment, execution, connection, and several other cultural drivers.
ITG's mission is to build a team that is inspired and empowered to make the transportation business a little easier for everyone. Being named a Top Workplace means the world because it suggests we're heading in the right direction in fulfilling that mission.
As fun as it is to compete for recognition, we were most excited about receiving detailed feedback on our culture-building efforts from an outside source. Here's what we learned:
The Good News
In almost every culture category, we were delighted to find that at least 90% of our team felt we were doing well. In some instances, ITG is in the top 10% of our industry. Of these successes, the most gratifying takeaways are that employees feel ITG lives by strong values, feel appreciated, and feel motivated to do their best work. We paid the closest attention to those because they align directly with our mission and core values.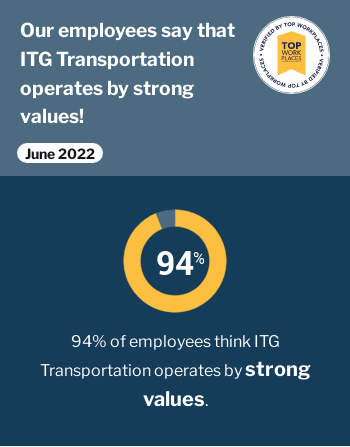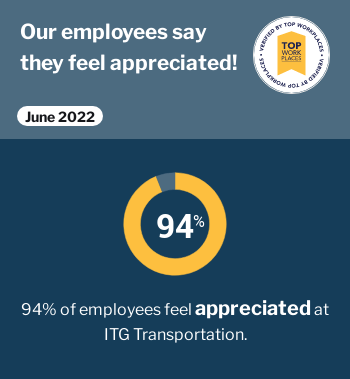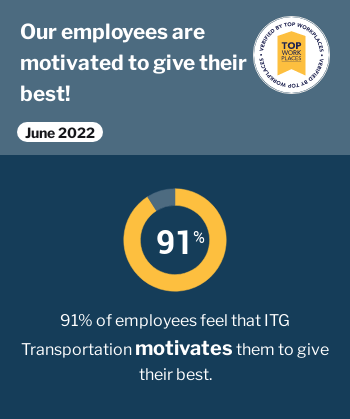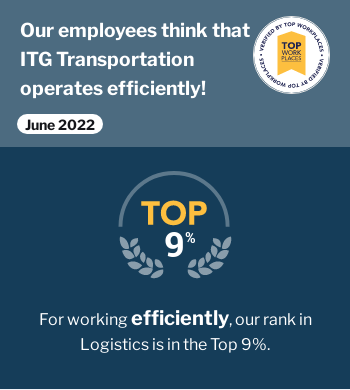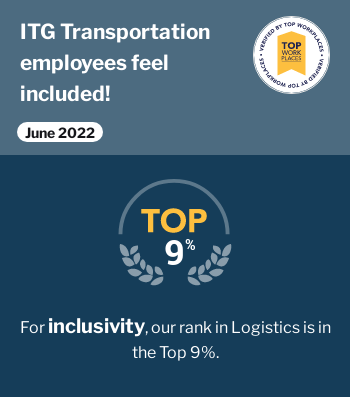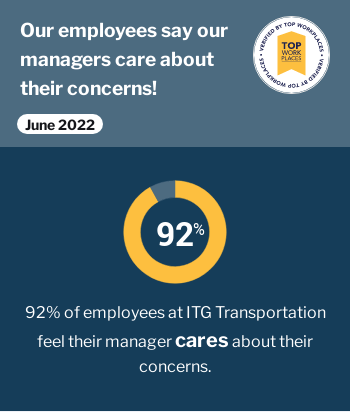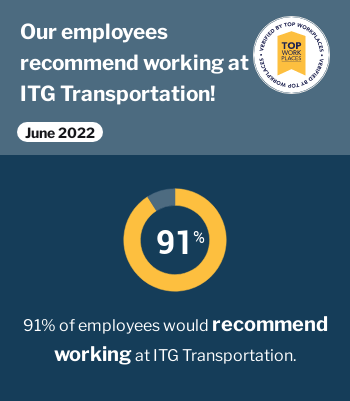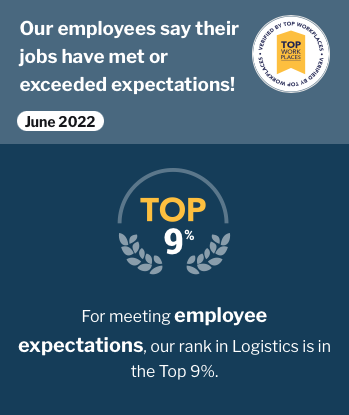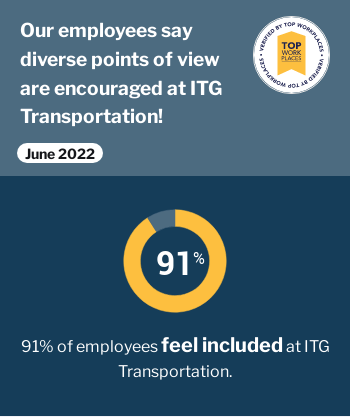 Room for Improvement
Positive survey results can unlock up to 12 culture awards. Of those, ITG unlocked 11. That one elusive culture driver was innovation. We were surprised because we tend to think of innovation and continuous improvement as specialties at ITG. What the survey results indicate to us is that the team doesn't always feel they are part of that process. The feedback showed we could do a better job of seeking input on our processes before implementing changes.
As a result, we immediately created an area on our intranet where team members can ask anonymous questions about company direction or policies and make suggestions for improvement. We respond publicly to those questions on a message board and in all-hands meetings. We're also working to have managers and supervisors ask about suggestions for process improvements as part of their regular 1:1s.
In all, we are so pleased with the survey results and grateful for the feedback from our excellent team. We're taking a minute to celebrate the award, and then we'll be right back at trying to make ITG better every day.